The forums will survive — possibly even better than before!
We were on the verge of closing a page on FGC history, but the massive — and heartwarming — community response has provided a means to continue this significant FGC hub, as well as galvanizing its importance. From Tom Cannon:
Update! Based on the feedback from the community, we've taken a hard, long look at ways to preserve as much of the forums as we can. Thanks to all your thoughts and suggestions, we have a plan that I think is workable, which is to keep the forums up, fully operational, and migrate to Discourse.
Not only will this significantly reduce our costs, but we'll be able to add some cool new stuff like:
            – Infinite scrolling instead of page indicators
            – NO ADS
            – Perks for users who support the site through Patreon
We're working now with the team Discourse on a transition plan. The goal is to migrate over with little to no downtime.
Stay locked on to Shoryuken for updates to our forum system as they are rolled out, and thanks for your patience and support!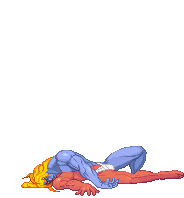 "RESURRECTION!"